The Problem
Picture this: you're in Montana and there's nothing you want more than a batch of your favorite apples from a specific orchard in Washington State. Usually, getting them would be a shot in the dark unless you happened to know someone heading that way who'd grab them for you, maybe making a bit of extra cash for the effort. Right now, folks turn to platforms like Craigslist for this kind of favor. But what if I took this idea and polished it up a bit?
The Solution
Think about a platform tailor-made to make these kinds of exchanges a breeze, backed up with solid features like insurance and a user rating system to keep things honest and trustworthy. This kind of space could totally change the game for peer-to-peer swaps, making them not just safer and more dependable, but also a lot easier. It's all about zooming in on what users really need and making a big difference in how they get things done. It's a fresh, innovative approach that's all about shaking things up and putting users first.
Background
DropTrip is a fresh-faced startup on a mission to shake up the delivery world. They're cooking up an app that lets folks make a little extra cash by dropping off packages while they're already out on a road trip. It's all about blending the handiness of ride-sharing with the ease of package delivery services.
Objective
At the core of this project is designing an app centered around the user experience, ensuring that individuals can easily undertake delivery tasks, monitor their routes, and confirm deliveries seamlessly. The goal is to create an intuitive, transparent, and secure app for all users. Although this presentation doesn't showcase the app's final screens in their entirety, it effectively highlights the extensive research, meticulous design outputs, and critical design choices made to enhance the overall user experience of the app.
Target Audience
Droptrip is reaching out to adults who hit the road often and wouldn't mind making some extra cash along the way. Whether it's the long-haul trucker or someone gearing up for a leisurely road trip, there's a spot for everyone.
CO-FOUNDER | UI/UX DESIGN
WIREFRAME: SKETCH
MOCK-UP: SKETCH
PROTOTYPE: ADOBE XD
Market Research
Target Market:
The target market for DropTrip comprises individuals who travel frequently by road and are looking for ways to make extra income. These users range from college students to working professionals who are tech-savvy, likely in the age range of 20-50 years old. Both males and females can equally benefit from this service. Their educational background is varied, but a common thread is understanding and comfort with mobile app usage. Their income would range from low to high, with an emphasis on those looking for supplementary income sources.
What is the Age Distribution
What is the Gender Distribution
Frequency of Long Distance Travel
Comfort with Technology *
* 1: Not comfortable, 5: Very comfortable
Frequency of Using Delivery Services
Competitor Analysis:
Competitors would include other gig-economy apps that provide opportunities for earning on the go. Apps like Uber, Lyft, and Postmates offer similar opportunities but with different services. DropTrip's unique selling proposition is the combination of travel and delivery, reducing costs for both clients and drivers by utilizing existing travel plans.
| Competitor | Target User | Core Service | Unique Selling Points | Drawbacks |
| --- | --- | --- | --- | --- |
| Uber | Rideshare users, urban dwellers. | Ride-hailing service. | Large network, instant service, dynamic pricing. | No package delivery option, drivers may not travel long distances. |
| Lyft | Rideshare users, urban dwellers. | Ride-hailing service. | Competitive pricing, and friendly service. | No package delivery option, and fewer cities than Uber. |
| Postmates | Urban dwellers, busy professionals. | On-demand delivery of food and goods. | A broad range of goods, delivery from any store or restaurant. | Mainly for food and local deliveries, no long-distance package delivery. |
| Roadie | Those needing package delivery, especially unusual or larger items. | On-the-way delivery service. | Delivers almost anything, including large and unusual items. | Mav not suit regular, small package delivery. |
| DropTrip | Frequent travelers, those seeking extra income. | Package delivery combined with planned travel. | Utilizes existing travel plans for efficient delivery, the potential for travelers to earn. | Still gaining user trust, new in the market. |
Market Needs:
The market need for this service is driven by two factors: the need for affordable and convenient delivery services, and the need for flexible income opportunities. With the rising costs of shipping and courier services, customers are looking for cheaper and more reliable alternatives. On the other hand, individuals are increasingly seeking flexible work that fits into their schedules and allows them to earn extra income.
| Pain Point | DropTrip Solution |
| --- | --- |
| High cost of shipping and courier services. | DropTrip leverages existing travel plans of drivers, reducing costs for clients. |
| Inconsistent or unreliable delivery services. | DropTrip's review and rating system promotes reliable and high-quality service. |
| Need for flexible income opportunities. | DropTrip offers a platform for individuals to earn extra income while traveling, providing flexible work opportunities. |
| Lack of direct interaction with service providers. | DropTrip enables peer-to-peer service, allowing clients to connect directly with drivers. |
| Difficulty in monetizing travel. | DropTrip allows frequent travelers to monetize their existing travel plans by delivering items on their way. |
Market Trends:
The gig economy is a significant trend that Droptrip is tapping into. With the rise of remote work and digital nomads, more people are on the move than ever before and may be looking for ways to monetize their travel. Furthermore, there's an increasing demand for peer-to-peer services that allow people to directly connect with service providers.
Market Challenges:
Some challenges that might face DropTrip include gaining user trust, ensuring timely and safe deliveries, and handling disputes or issues that arise between drivers and clients. Building a reliable rating and review system can help to establish trust. Also, comprehensive onboarding and support resources can ensure that drivers and clients understand how to use the app effectively and resolve any issues that come up.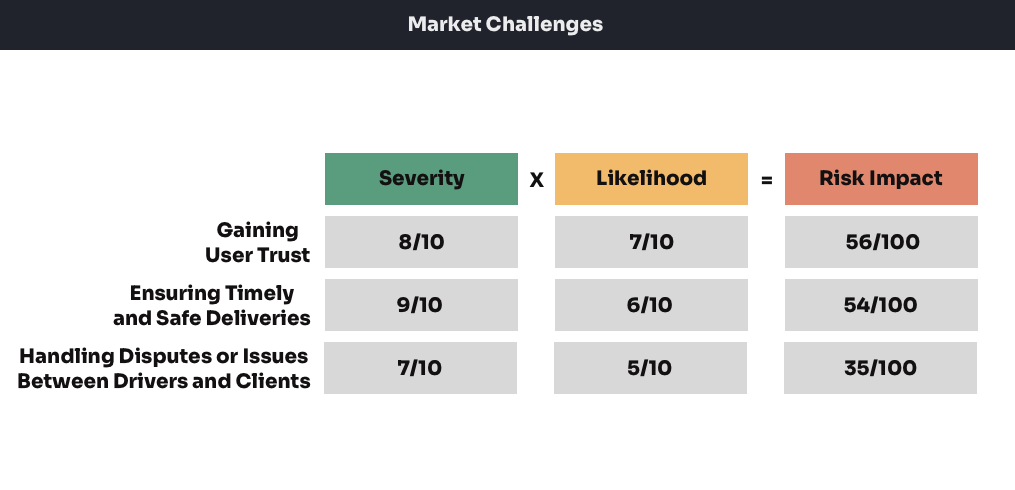 User Research (Pre Design)
In this stage, I presented my concept to Droptrip's identified user groups, which represent a diverse range of needs, habits, and familiarity with technology. These presentations enabled me to test our proposed use cases and initial assumptions against user experiences and interactions.
Surveys and Questionnaires
How often do you travel on long distances road trips?
How comfortable are you using apps while traveling?
Have you used app-based delivery services before?
How interested are you in making extra money while you are traveling?
Are you interested in an app where you earn money delivering packages?
What are your primary concerns when considering using this type of service?
What features would you find most beneficial in an app like this?
User Interviews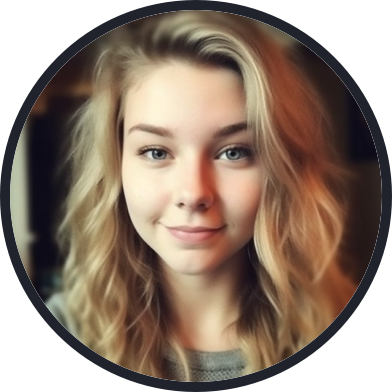 Interview 1 – College Student (Emily)
Emily is a 22-year-old college student who often drives home to visit friends in other cities.
How often do you travel by road? I drive home from school at least once a month. It's about a 5-hour drive each way.
Have you ever thought about making money during your travels? Yes. I've tried food delivery, but it's difficult to balance with my class schedule.
What features would you like to see in an app like this? clear, upfront pricing system. I'd also like the ability to choose or reject jobs based on the details provided.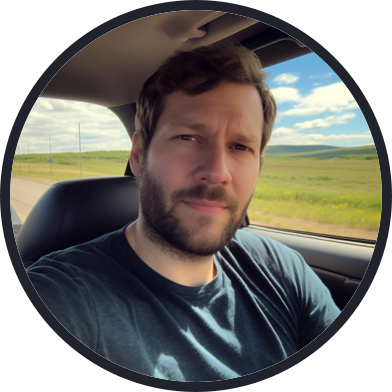 Interview 2 – Remote Worker (David)
David is a 35-year-old remote worker who enjoys taking road trips in his downtime.
How frequently do you take road trips? I usually hit the road every two weeks. It's a way to escape the routine, and working remotely gives me that flexibility.
Would you consider delivering packages to earn extra money? Sure, why not? It's not out of my way and it would help fund my travels.
What are your main concerns regarding delivering packages? My main concern would be the time commitment. I wouldn't want it to interrupt my travel plans.
What features would you find useful in an app like this? Real-time tracking and easy communication with the package owner would be helpful. A flexible scheduling feature would also be great.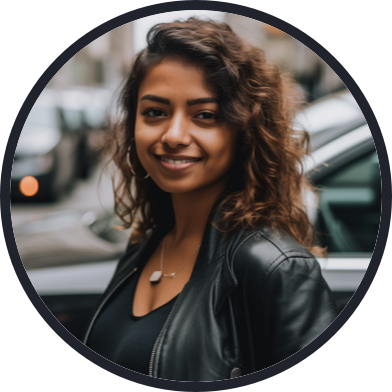 Interview 3 – Uber Driver (Sophia)
Sophia is a 28-year-old who drives for Uber part-time to make extra money.
How comfortable are you with using apps to earn money? I'm pretty comfortable. I've been driving for Uber for a while, and I also sell handmade jewelry on Etsy.
What would encourage you to use an app like this? If the pay was worth it and if it had a strong community of drivers. Good customer support would be important too
What are your main concerns? Dealing with demanding customers or dispute resolution. I'd also want to ensure my vehicle's wear and tear is taken into account.
What features would you want in this app? A comprehensive rating and review system, for both drivers and clients. Clear guidelines on dispute resolution. Oh, and easy cash-out options.
Interview 4 – Retiree (John)
John is a 60-year-old retiree who enjoys traveling across the country in his RV.
Would you consider delivering packages on your travels? Sure, it would give me something to do and help cover some of my travel expenses.
What concerns would you have? Safety is a big one, especially when picking up and dropping off packages. I wouldn't want to go into unsafe areas.
What features would you like in the app? Easy to use navigation and clear instructions. Also, 24/7 customer support in case there are any issues during the trip.
Field Studies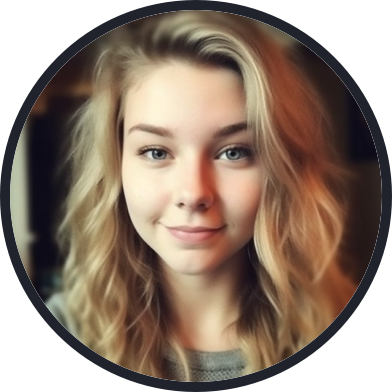 Study 1 – College Student (Emily)
For this study, I observed Emily, a 22-year-old college student who frequently drives home to visit friends in other cities.
Travel Routine: Emily travels home from college at least once a month, usually over the weekends or during breaks. Her trips involve a 5-hour drive each way, suggesting a need for a delivery service that can be integrated into her existing travel routine without causing significant disruptions or detours.
Use of Tech During Travel: Emily uses technology heavily, both for her studies and personal life. She uses apps for navigation, entertainment, and communication during her travels. This indicates that she would be receptive to a new app, provided it offers a seamless user experience and clear benefits.
Perception About Deliveries: Emily expresses concerns about the responsibility of handling someone else's packages, particularly potential damage during transit. She would also worry about safety during pick-ups and deliveries. This suggests the need for the app to provide clear guidelines about liability and safety measures, to alleviate such concerns.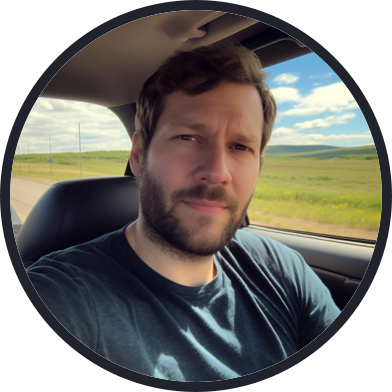 Study 2 – Remote Worker (David)
David, the remote worker who enjoys road trips, was observed during his planning process for a weekend trip.
Preparation for travel: David spends a significant amount of time researching his route, including stops along the way for sightseeing and rest. This indicates the importance of a flexible delivery scheduling feature that won't interrupt his travel plans.
Use of tech during travel: David uses several travel-related apps for navigation, accommodation, and food recommendations. This suggests that he is comfortable with technology and would likely adopt a new app that integrates seamlessly into his travel routine.
Perception about deliveries: When asked about incorporating package deliveries into his trips, he showed interest but was concerned about the potential detour from his planned route. This suggests the need for the app to indicate the pickup and delivery locations and the possible impact on his original travel plan.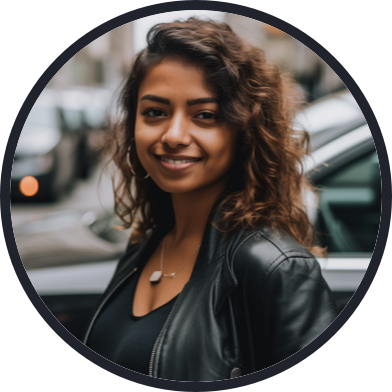 Study 3 – Uber Driver (Sophia)
Sophia, the part-time Uber driver, was observed during her typical day of picking up and dropping off passengers.
Working with the Uber app: Sophia demonstrated comfort and efficiency while using the Uber app, quickly accepting jobs, navigating to locations, and communicating with passengers. This indicates that a similar, user-friendly interface would likely appeal to her in a delivery app.
Assessing job opportunities: Sophia was observed to be selective with the jobs she accepted, considering factors like distance, payout, and location. This suggests the need for detailed information about each delivery job, including package size, pick-up and drop-off locations, and payout.
Dealing with customers: Sophia maintained a professional demeanor while interacting with customers, suggesting she would be comfortable handling pickups and deliveries with package owners.
Study 4 – Retiree (John)
In this field study, I observed John, a 60-year-old retiree who enjoys traveling across the country in his RV.
Planning for Travel: John takes a relaxed approach to travel, with flexibility and spontaneity as his guiding principles. He prefers less crowded routes and enjoys the serenity of nature. This highlights the importance of flexibility in the delivery process for him, allowing him to pick up and deliver packages without significant detours.
Use of Tech During Travel: ohn has a basic level of comfort with technology, primarily using it for navigation and staying in touch with his family. This suggests the need for an intuitive and simple-to-use interface in the app.
Perception About Deliveries: John likes the idea of earning money during his travels, seeing it as a way to offset some of his travel costs. However, his main concern is safety, especially when entering unfamiliar neighborhoods for pick-ups and drop-offs. The app will need to address this concern, possibly through vetting clients or providing safety guidelines and support.
Persona Creation
Informed by comprehensive market research, I crafted detailed user personas that epitomize Droptrip's core target demographics.
The application's user base primarily converges into two distinct personas: the shipper, who desires to transport items, and the traveler, who can carry these items on their journey. These personas offer valuable insights into Droptrip's users' needs, preferences, and behaviors, forming the foundation for designing an intuitive and user-centric application experience.
Sarah Thompson
Profession: E-Commerce Entrepreneur
Age: 30
Gender: Female
Location: San Francisco, California
Education: Bachelor's degree in Business Administration
Income: $80,000/year
Background: Sarah has been running her online jewelry store for the past 3 years. She is passionate about her business and aims to provide the best customer experience. To manage costs, she has been handling packaging and shipping herself. However, as her business grows, she's finding it challenging to manage all aspects single-handedly.
Goals: Sarah is eager to expand her business reach nationwide without compromising on her customer experience She wants to partner with a reliable shipping service that can handle her deliveries efficiently, timely, and safely. Sarah is also environmentally conscious and hopes to reduce her business's carbon footprint. The idea of a shared, economy-based shipping solution appeals to her from both a cost-saving and an eco-friendly perspective.
Pain Points: Sarah's main challenges include managing shipping costs and delivery times. Traditional courier services are expensive and can significantly cut into her profit margins. Moreover, she finds it hard to keep track of all her shipments. The possibility of losing packages in transit or facing delivery delays negatively affects her customer relationships.
Brian Martinez
Profession: Software Engineer
Age: 35
Gender: Male
Location: Austin, TX
Education: Bachelor's degree in Computer Science
Income: $110,000/year
Background: Brian is a tech-savvy professional who enjoys the convenience of online shopping. He frequently buys from a range of online platforms, including larger retailers and individual sellers. However, he often struggles with long delivery times and limited shipping options, especially when shopping from small sellers.
Goals: Brian wants a consistent, reliable, and fast shipping experience regardless of the size or location of the seller. He's intrigued by the concept of an app that could expedite his deliveries by connecting him directly with people who can deliver his packages while on their journey.
Pain Points: His main frustration is long delivery times and lack of shipping options when purchasing from smaller sellers. He's also experienced a lack of transparency about the package's location during transit. Brian seeks a solution that can provide faster delivery times, more shipping options, and real-time tracking.
Maria Gonzalez
Profession: Small Business Owner
Age: 45
Gender: Female
Location: New York, New York
Education: Master's degree in Marketing
Income: $120,000/year
Background: Maria has built a reputation for her boutique bookshop over the past 10 years. Her customers value the rare and vintage books she curates. and her business thrives on repeat customers and word-of-mouth referrals. She often ships books to customers and collectors across the country are always anxious about the condition the books will arrive in.
Goals: Maria's primary goal is to ensure her books reach her customers in the same condition they left her shop. She's interested in a shipping service that can handle her books with utmost care and provide assurance that her precious cargo is safe. The idea of having her books delivered by someone who understands their value and can personally ensure their safe delivery is appealing.
Pain Points: Maria has had experiences with traditional couriers where her books were damaged in transit, which led to customer dissatisfaction and financial loss on her part. She's also found that insurance claims with large courier services can be a long, complicated process. Maria is looking for a more reliable and personal shipping service that understands and respects the value of her products.
Jake Wilson
Profession: College Student
Age: 22
Gender: Male
Location: New York, New York
Education: Currently pursuing a Bachelor's Degree in Computer Science
Income: Part-time job at the campus library, roughly $15,000 per year
Background: Jake is a 22-year-old full-time college student majoring in Computer Science. As suggested by my user research, younger demographics, sun as students, show an interest in making extra money during their travels. His family lives in another state and he often drives back home during holidays and semester breaks. Jake is tech-savvy, as indicated by the comfort with technology expressed by my research respondents.
Goals: Jake's main goal is to offset his travel costs, such as gas and food during his long drives home. This goal aligns with our research findings where respondents expressed high interest in earning extra money during their travels.
Pain Points: Jake's budget is limited and finding time to work around his studies can be a challenge. This reflects the need for flexible work opportunities that I identified in my research. He also shares concerns about the safety and potential liability of packages, which were common themes in my research.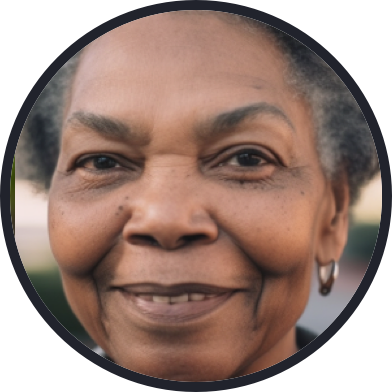 Martha Davis
Profession: Adventurous Retiree
Age: 67
Gender: Female
Location: Phoenix, Arizona
Education: Bachelor's Degree in History
Income: Retirement funds, roughly $40,000 per year.
Background: Martha is a 67-year-old retiree who loves traveling across the country in her RV. She enjoys meeting new people and exploring new places, as suggested by the portion of my research respondents who frequently travel long distances.
Goals: Martha is enjoying her retirement and plans on seeing as much of the country as she can. She is interested in delivering packages for extra money, reflecting the interest in my service found in my research.
Pain Points: Safety is a major concern for Martha, aligning with the most common concern identified in our research. She also has concerns about the use of technology, reflecting the portion of my research respondents who expressed lower comfort with technology.
Liam Clark
Profession: Freelance Writer
Age: 30
Gender: Male
Location: Austin, Texas
Education: Bachelor's Degree in English Literature
Income: Varies, averages $60,000 per year
Background: Liam is a 30-year-old freelance writer who enjoys working from different locations and often travels for inspiration. He represents the demographics of my research respondents who expressed high comfort with technology and frequent travel.
Goals: Liam wants to keep his travels as affordable as possible, reflecting the goal of our research respondents who want to earn money during travel. He is also interested in using an app to facilitate package delivery, aligning with the interest shown in Droptrip's service
Pain Points: Liam's major pain points are managing his travel costs and balancing work commitments with potential delivery deadlines, reflecting the challenges of scheduling and time management which were common in my research.
User Journey Mapping
I meticulously crafted comprehensive user journey maps that outline the end-to-end experience for both shippers and travelers within the app. These user journey maps encompass every critical step, starting from accepting a delivery task and culminating in a successful delivery.
By developing these user journey maps, I gained valuable insights into the needs, pain points, and expectations of both shippers and travelers. This holistic understanding of their journeys enables me to design a seamless and intuitive user experience that caters to their specific requirements. These user journey maps serve as a guiding framework, ensuring that every stage of the app aligns with user expectations and contributes to a positive overall experience.
When mapping out the user journey for the shipper, I identified several crucial screens to include: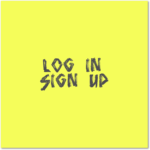 The journey starts the moment you hit the Sign-Up or Log-In screen, offering you the choice to either create a new account or log into an existing one. At this important crossroads, you decide to identify as a "shipper," setting the stage for the specialized features and user experiences you'll encounter within the app. After entering your email and password, you complete the initial setup, essentially unlocking the gateway to your personalized shipping world. You're then greeted with a brief tutorial or welcome message that highlights key functionalities, giving you a quick orientation before you dive in. You're now ready to explore the app's main hub, designed specifically to cater to the unique needs and preferences of shippers like you.
After setting up an account, you're guided to the Profile Setup stage to add the finishing touches to your personalized shipping experience. Here, you get to fill in key details like where you're located, your go-to shipping routes, and the kinds of items you usually ship. This isn't just busywork; the info you provide helps the app better match you with travelers and customizes your whole shipping journey, making it smoother and more in tune with what you actually need. Plus, the data you input here sets the stage for future feature recommendations and even potential discounts, giving you more control and value over time. Overall, it's a critical step that shapes how effectively the platform serves you.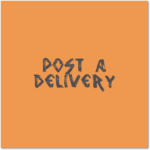 Once you're logged in, it's super easy to head over to the "Post a Job" page to get your delivery sorted. This part of the app walks you through all the important details, making it a breeze to fill out. You'll plug in info like where the package is going, what it's like—think size and weight—when it needs to get there, and how much you're willing to pay someone to take it. Everything's laid out clearly, so you know exactly what you're setting up, which takes the guesswork out for travelers who might be interested. All in all, the layout's straightforward but thorough, letting you post your delivery job quickly without skimping on the details. Plus, the system even double-checks your entries, giving you peace of mind that everything is in order before you finalize the post.
After you've filled out the "Post a Job" form, you land on a "Review and Confirm" screen. Think of this as your last chance to double-check all the job details you've just entered. It's laid out so you can easily spot any mistakes or stuff you might've skipped, preventing mix-ups down the road. Once you're sure that everything looks good—from where the package is coming from and going to, to what exactly it is—you hit that "Confirm" button. Doing so makes your delivery job go live, showing it to all the available travelers in real-time. This step is basically your final thumbs-up, making sure you and your future traveler are totally in sync for a smooth delivery experience. It adds a layer of confidence, letting you proceed knowing that all systems are go.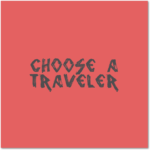 Once the delivery job is up and running, the shipper gets to wear the decision-maker's hat, as interested travelers start throwing their hats into the ring. This stage is all about giving shippers options and control. They can click through to view each traveler's profile, read up on past performance ratings, and check out reviews from other shippers. All these details help the shipper make a savvy choice, picking a traveler who not only has the right skills but also vibes with their own comfort level and needs. Essentially, this step lets the shipper choose someone they genuinely trust to take care of their delivery, making it more of a partnership than just a transaction.
After picking the right traveler, the shipper can start chatting to sort out important details—like the pick-up time and any special package care. The app acts as a safe space for these conversations, ensuring that personal info like phone numbers stays private. You can message directly within the app, eliminating the need to swap contact details and keeping everything secure. This setup allows the shipper to clear up any last-minute questions, fine-tune the pick-up time, or share special instructions about the package. With a user-friendly chat feature, it's easy to keep the lines of communication open, helping both the shipper and the traveler get on the same page. This open dialogue contributes to a more transparent and efficient delivery process, setting the stage for a smooth and reliable experience.
When the shipper and traveler meet up at the agreed time and place, they hand over the package to each other. This face-to-face moment is really the heart of the shipping process, making the trust between both parties more concrete. To mark this milestone in the app, the shipper hits a 'Confirm Pick-Up' button, kicking off the app's real-time tracking. Doing this creates a digital record of the package changing hands and helps everyone stay accountable, since both the shipper and the traveler can now follow the package's journey. Making the pick-up confirmation straightforward and easy means both the shipper and the traveler can feel more secure and in the loop throughout the whole shipping experience.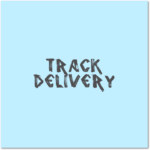 As the package hits the road, the shipper can follow its journey live through the app's tracking feature. It's not just about seeing where the package is on a map; the app also logs key moments like when the package leaves its starting point or reaches certain checkpoints or its final stop. This tracking isn't just for show—it actually keeps the lines of communication open between you and the traveler. Should any questions or curveballs come up while the package is en route, a quick chat with the traveler is just a tap away in the app. This setup blends real-time tracking with instant messaging to give the shipper peace of mind, a sense of control, and a genuinely engaging experience from start to finish.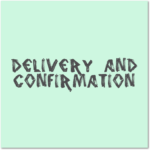 The moment your package reaches its final destination, you'll get an instant heads-up from the app. But it's not just a notification—you'll often also get some digital proof, like a photo of your package safely delivered or even a signature from the recipient, right in the app. These extra steps are all about building trust and making sure everything's transparent. Next, it's up to you to give the delivery the green light in the app. Once you do, the payment that's been sitting in escrow gets sent over to the traveler, wrapping up the whole deal. This step-by-step approach keeps everyone on the same page, making the delivery process secure, reliable, and satisfying for both sides.
Right after your package is safely delivered and the traveler gets paid, you'll get a nudge from the app to leave a rating and a review. With just a few taps, you can give star ratings and jot down some thoughts about how things went. This isn't just a nice-to-have; it's key for keeping the community trustworthy and legit. Your feedback helps other shippers know what they're getting into when they pick a traveler. Plus, it keeps travelers on their toes, knowing that good reviews can make or break their chances at future gigs. In short, this whole feedback system doesn't just keep quality up—it actually helps make the whole platform better over time.
By carefully crafting each screen in the journey as a shipper, I've aimed to make the whole experience feel smooth and complete. So whether they're signing up, posting a job, chatting with travelers, or tweaking their account settings, they will find it all intuitive and easy to handle right on the app. This design approach makes it simple for them to focus on what matters most: getting their items shipped efficiently and reliably.
In mapping out the user journey for the traveler, I identified key screens that optimize their experience: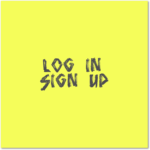 Your adventure as a traveler starts the moment you hit the Sign-Up or Log-In screen. Here, you've got two options: either start fresh with a new account or jump back into an existing one. At this key moment, you decide to roll as a "traveler," which gears the app to show you features just for folks like you. After popping in your email and password, you're good to go and ready to spruce up your profile. This step is your ticket to a personalized journey, giving you access to all the cool traveler-specific features the app has to offer. Now, you're all set to dive into the app, explore its functionalities, and start picking up some shipping tasks. And, as you settle in, you'll discover just how easy the app makes it to connect with shippers and manage your upcoming deliveries.
After you log in or sign up, the app takes you straight to the profile setup stage. It's your chance to tell the app more about yourself so it can help you find the best shipping gigs. First off, you'll want to put in your home location, which acts as your launch pad for finding nearby delivery jobs. Got some routes you travel often? Add those in to get matched with shippers who need stuff moved along your way. You'll also pick the kinds of goods you're cool with carrying—whether it's food, gadgets, or even furniture. By getting specific, the app can suggest gigs that really suit your style. This helps you and the shippers find each other more easily, making the whole process a breeze for everyone involved.
Once you've either filled out your profile for the first time or logged in, you'll land on the Traveler Dashboard—the heart of your in-app experience. This isn't just any dashboard; it's a neatly organized space that gives you the lowdown on available shipping gigs. Your feed will be tailored to you, spotlighting shipments that line up with your regular routes or the kinds of stuff you like to carry. But it doesn't stop at just a feed. This dashboard is also your command center for chatting with shippers, tweaking your profile, and fine-tuning the app settings to your liking. Basically, it's designed to give you quick access to everything you might need, making your life on the road a whole lot easier.
When you hit the job listings page, it's like stepping into a marketplace full of shipping opportunities. Everything's laid out so you can catch the gist of each gig in a heartbeat. Want to get more specific? No problem—the app's got a nifty set of filters that let you sift through jobs based on what matters to you, like where the package is going, how big it is, when it needs to get there, and how much it pays. These filters are all about helping you find gigs that fit your life, whether you're looking to fill up your schedule or just make some extra cash. It's all designed to make your decision-making as easy as pie, giving you the freedom to pick and choose gigs that really align with what you're looking for.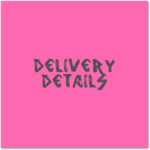 When you tap on a specific gig, you're whisked away to a detailed info page that's like the ultimate cheat sheet for the delivery job. You've got all the essentials right there: from where you're picking up and dropping off to what exactly you'll be hauling. And hey, if you're racing against the clock, the delivery deadline is front and center so you can instantly figure out if you can make it happen in time. They even spell out the payday, so you can see if the bucks match the effort you'll be putting in. On top of that, any special requirements or notes from the shipper are also highlighted, making sure you're not in for any surprises. It's basically a one-stop-shop to help you decide if this delivery gig is a 'heck yes' or a 'maybe not.'
So, you've found a delivery gig that fits like a glove—right time, right place, and the payout's spot on. Hitting that 'Accept Job' button is all it takes to seal the deal, and boom—the shipper gets a heads-up that you're taking on their delivery. By pressing that button, you're basically pinky-swearing to get everything done just as the gig outlines, and the job status flips from 'Up for Grabs' to 'Game On.' That simple tap kick-starts your gig journey with the shipper, making way for the nitty-gritty chat about pick-up logistics and, of course, getting the job done. Plus, it's that commitment that sets the tone for open and clear communication with the shipper, ensuring you both know exactly what to expect as you move forward.
After hitting 'Accept Job,' the app's secure chat feature becomes your go-to for hashing out all the details with the shipper. This user-friendly space lets you send instant messages, share any important docs, and review past conversations to make sure you've got everything right. You can even mark important messages for easy reference later. This is where you'll tackle nitty-gritty stuff like the pick-up time and location, as well as any special care the package might need. With this chat, you're not just swapping info; you're building a relationship with the shipper. By the end of this conversation, both of you should be perfectly aligned, setting the stage for a smooth package pick-up and ensuring that everything is good to go.
After you've hit 'Accept Job', it's road trip time! The app's got your back with its own built-in GPS that does all sorts of magic—like picking the quickest route, dodging traffic, and giving you an ETA. Not into using the app's GPS? No biggie—you can easily switch to your go-to navigation app like Google Maps or Waze. This GPS stuff is more than just handy; it's a game-changer. It's your best bet for avoiding late deliveries or getting lost, making sure that the package lands on the doorstep right when it's supposed to. Basically, it's the unsung hero that keeps things smooth for both you and the shipper. And let's not forget, this whole navigation deal also takes a lot of stress off your shoulders, so you can focus on the delivery without breaking a sweat.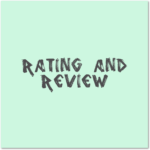 Once you've successfully delivered the package, the app nudges you to leave a rating and some thoughts about your experience and the shipper you worked with. This isn't just busywork; it's a big part of how the app builds a community vibe, letting you share the good, the bad, and the in-between about the shipper. The rating is a sort of multi-question survey covering everything from how easy it was to chat with the shipper to how smoothly the whole deal went down. And then there's the review section, where you can really spill the tea. Not only does this keep everyone accountable, but it also helps create a space where awesome work gets noticed and sketchy behavior doesn't fly.
After completing a successful delivery, the traveler's account is credited with the agreed-upon payment for the task. This payment is directly accessible within a dedicated "Earnings" section of the app, providing a seamless and transparent way to manage earnings. Travelers have the flexibility to either cash out their earnings to a linked bank account or payment service, or they can opt to use these funds for future transactions within the platform. This approach provides convenience and encourages continuous engagement, as the traveler doesn't have to go through external payment channels, keeping the entire process streamlined and efficient.
By thoughtfully incorporating these screens into the traveler's user journey, I ensure a seamless and rewarding experience throughout the process of signing up, browsing tasks, engaging with shippers, tracking deliveries, and managing account settings within the DropTrip platform.
Wireframing
In the early design stages, I developed low-fidelity wireframes, capturing the essence of the app through foundational components like the welcome screen and the sign-up flow. This wireframing acts as a concrete blueprint, presenting a visualization of the app's dynamics. It promotes efficient feedback loops among stakeholders be it users, clients, or the development team – ensuring proactive refinements before deep diving into development, thereby refining the end product and optimizing the development workflow.
Shipper – Choice/Overview
The user's initial journey on the platform is defined by a choice between the shipper and traveler roles, enhancing personalization and establishing a foundational trust. Guided by a three-panel overview reflecting the core values of ease of use, trust, and staying informed, the design aims to simplify the introduction to the platform, reducing cognitive load and setting a positive tone for the user experience.
Shipper – Log in / Sign up / Enter Details
The shipper profile setup, beginning with a clearly delineated login or registration path, aims to be welcoming and intuitive while minimizing user confusion. Incorporating security features such as phone number verification alongside the collection of key details for a personalized experience, the multi-step design focuses on user-friendliness and a smooth introduction to the platform's features.
Shipper – Dashboard (Main Feed)
In this phase, the Shipper Dashboard was conceptualized as a simplified interface focused on core functionalities. The main feed was designed to display a basic list of available travelers, with an emphasis on essential information like names and ratings. Additional tabs were included for profile viewing, communication, and settings to facilitate a seamless user journey.
Shipper – Post a Delivery
The "Post a Delivery" page guides shippers in creating a delivery post through a series of logical, distinct steps that mirror real-world shipping preparation, easing the cognitive load and ensuring accurate inputs. Through a thoughtful design that encompasses the economic aspects of the service and facilitates a clear, detailed articulation of the task at hand, it fosters trust and efficiency while promising a streamlined, user-friendly experience.
Shipper – Post a Delivery / Confirmation
Shipper – Choose a Traveler
The shipper selection stage for travelers centers on a transparent and empowering user experience, where shippers can easily navigate rich traveler profiles to make informed decisions, fostering trust and autonomy. This user-centric design, which aligns with the critical choice of selecting a traveler, aims to facilitate successful shipments by ensuring compatibility between the shipper's needs and the traveler's abilities.
Shipper – Package Pick-Up
The Package Pick-Up stage design focuses on facilitating a seamless and transparent transition of the package from the shipper to the traveler, emphasizing a trustworthy and efficient offline and online interaction. Leveraging the app for pickup confirmation, it serves as a digital receipt and activates a real-time tracking feature, effectively blending the physical and digital dimensions of the transaction while catering to the users' needs and expectations for a smooth, informed process.
Shipper – Track Delivery
The tracking functionality in the design centralizes on providing the shipper with a real-time interactive map and a direct communication channel with the traveler, fostering trust, transparency, and an active role in the delivery journey. Through these features, the shipper gains a sense of control and reassurance, meeting a critical need for connection and certainty while enhancing the overall user satisfaction.
Shipper – Delivery/Confirmation/Payment
The notification system design prioritizes transparency and trust, informing shippers promptly upon delivery completion and providing tangible proof like a signature or photo for a heightened sense of security and reliability. This user-centric approach nurtures a dependable relationship between all parties involved, resonating well with the shipper's expectations and the psychological nuances of the shipping experience.
Shipper – Rating and Review
The rating and reviewing system encourages shippers to share feedback post-delivery, facilitating a community grounded in trust and continuous improvement. This user-friendly feature is vital in both garnering valuable insights for the platform and empowering users to shape the service quality through a democratic process that underscores collaboration and shared responsibility.
Traveler – Choice/Overview
The user's initial journey on the platform is defined by a choice between the shipper and traveler roles, enhancing personalization and establishing a foundational trust. Guided by a three-panel overview reflecting the core values of ease of use, trust, and staying informed, the design aims to simplify the introduction to the platform, reducing cognitive load and setting a positive tone for the user experience.
Traveler – Log in / Sign up / Enter Details
The traveler profile setup, beginning with a clearly delineated login or registration path, aims to be welcoming and intuitive while minimizing user confusion. Incorporating security features such as phone number verification alongside the collection of key details for a personalized experience, the multi-step design focuses on user-friendliness and a smooth introduction to the platform's features.
Traveler – Profile Setup
In this phase of registration, creating a detailed traveler profile is emphasized to foster future personalized services, including intelligent matching with shippers based on home location and comfortable types of goods to transport. This approach, a cornerstone of a user-centric and forward-thinking UX design strategy, not only aims to streamline transactions and prevent disputes but also nurtures a community feeling by recognizing each traveler as a unique contributor to the platform's ecosystem.
Traveler – Dashboard (Main Feed)
In this stage, the Traveler Dashboard was outlined as the hub where travelers can engage with the platform's core features. The main feed was sketched to show a straightforward list of shipping requests, focusing on key details such as item descriptions and pick-up locations. Alongside this feed, tabs were designated for viewing and editing the traveler's own profile, a communication center, and settings to ensure a cohesive and intuitive user experience.
Traveler – Deliveries Availability / Details / Booking
Availability
The job listings page is central to the traveler's experience, offering a user-centric design that enables customized browsing through filter and sort functionalities based on various preferences and constraints, thereby promoting convenience and control. By facilitating a seamless search process that caters to individual needs and schedules, the design fosters a satisfying experience and encourages repeat engagement.
Details
In this user journey phase, the design centralizes detailed task information, allowing travelers to quickly assess key details including pick-up and drop-off locations, and package specifics, fostering a convenient and informed decision-making process. By streamlining access to vital information through a clickable task overview and presenting detailed package information, the platform respects the traveler's need for transparency, promoting trust, and satisfaction while minimizing cognitive load.
Booking
The user experience in this phase is centered on a streamlined process to accept a job, minimizing steps and encouraging a straightforward decision-making process with a clear "Book It" function. This design choice, aiming to foster efficiency and user autonomy, allows travelers to confidently curate their work pipeline, thereby promoting a seamless progression in the user journey and facilitating a mutually beneficial relationship between the traveler and the shipper.
Traveler – Communicate with Shipper
The design at this stage prioritizes secure and private in-app communication between the traveler and the shipper, maintaining user privacy and consolidating all necessary dialogues in a centralized space to foster convenience and efficiency. This approach, which forms a record of all exchanges to aid in dispute resolution, reflects a commitment to creating a safe, transparent, and user-friendly environment, thereby emphasizing the platform's dedication to user well-being and secure transactions.
Traveler – Pick Up Package
In this phase, the design prioritizes efficiency and reliability, emphasizing punctuality through scheduling and a predetermined pickup time to foster trust between the shipper and the traveler. The traveler's ability to confirm the pickup in the app not only acts as a digital acknowledgment of the package receipt to ensure a traceable transaction but also marks the initiation of the shipping process, showcasing a harmonious integration of technology and human interaction in a real-world task.
Traveler – Navigate to Drop-off Location
In this stage, the design focuses on providing a personalized navigation experience, allowing users to choose between the app's built-in navigation system or another preferred app to find the most efficient route to the drop-off location, which promotes a familiar and smooth navigation experience. This user-centric approach, which integrates well with the users' existing ecosystem of apps, ensures convenience and reduces friction during the delivery process, aiming to foster user satisfaction and efficiency by offering a balanced navigation solution.
Traveler – Delivery and Confirmation
The design at this stage centralizes around establishing trust and verifying successful delivery, introducing features where the traveler confirms the delivery through the app, potentially requiring them to capture the receiver's signature or take a photograph of the package at the destination, creating a kind of digital handshake. This strategy, grounded in user-centric principles, actively seeks to diminish anxieties by encouraging transparency and offering physical proof of delivery, thus facilitating a secure, satisfactory, and harmonized user experience that stands as a cornerstone in nurturing a reliable and trustworthy service environment.
Traveler – Rating and Review
In the concluding stage of the delivery journey, the system introduces a reflective step where users are encouraged to rate and review their experience, a feature that promotes community engagement and enforces a self-regulatory environment built on candid feedback. This intuitively designed segment not only validates individual experiences but functions as a crucial tool for nurturing a trustworthy community, aiding in informed decision-making and fostering a culture of shared responsibility, thereby enhancing the overall quality of the service on the platform.
Traveler – Receive Payment
In the payment release stage of the app, a key focus is on creating a secure and satisfying end to the delivery process, offering users options for how they manage their earnings, thereby enhancing their satisfaction and trust in the service. The design, which incorporates a transparent, user-friendly, and secure payment gateway, effectively eliminates complications often associated with financial transactions, portraying the platform's commitment to facilitating a straightforward and trustworthy user experience.
Prototyping
As I transition from the initial concept/wireframing stage to the development of high-fidelity prototypes in this project, I find myself at a pivotal junction where the skeletal framework begins to be infused with life, adopting colors, textures, and nuances that will define the user experience. The wireframing stage allowed me to map out the essential functionalities, establishing a robust groundwork based on user-centric principles and focused objectives. As I delve into high-fidelity prototyping, I am prepared to refine and enhance these foundations, introducing detailed graphical elements and interactive functionalities to provide stakeholders with a tangible, vivid visualization of the final product. This phase promises to add a greater depth to the user interface, creating a marriage of aesthetics and ergonomics, thereby steering the project closer to a version that is not just usable but delightfully engaging. The insights garnered from the wireframing stage will serve as a guideline to the meticulous crafting of beautiful and intuitive prototypes, propelling me a significant step closer to realizing a platform that epitomizes ease of use and efficiency.
Shipper – Choice/Overview
Screen 1 – Welcome Screen:
UI Elements: The screen features a bold title "Welcome to DropTrip" with a clear value proposition "Peer to Peer Shipping" beneath the app logo, which helps users immediately understand the app's purpose. The question "Who Are You Today?" invites the user to self-identify their role within the app's ecosystem.
UX Decision: The two large buttons, "Be a Shipper" and "Be a Traveler," are color-coded and prominent, facilitating an easy and quick role selection. This binary choice simplifies the complexity of the service by funneling users into two main user flows, enhancing the personalized experience from the outset.
Screen 2 – Core Values:
UI Elements: This screen lists the core values of the app: "Ease of Use," "Trust," and "Staying Informed." Each value is accompanied by an icon, which visualizes the concept for quicker comprehension.
UX Decision: Displaying the core values upfront sets expectations and communicates the app's priorities to the user. It's a step towards building trust and establishing a rapport with the user by aligning the app's values with user needs.
Screen 3 – Quick Tour Invitation:
UI Elements: The screen offers the user an option to take a "Quick Tour" or to "Skip Demo." The use of icons around the central logo acts as a visual attractor, drawing the user's attention towards the option to learn more about the app.
UX Decision: This step empowers users by giving them control over their onboarding experience. They can choose to familiarize themselves with the app through a guided tour or dive straight into the functionality if they prefer. The option to skip is crucial for returning users who already understand how the app works.
Design Decisions Across Screens:
Color Scheme: The use of vibrant colors creates a friendly and approachable atmosphere. Each core value and subsequent option is color-coded, which can help users associate features with colors, potentially improving navigation and memory recall.
Typography: Clean and large typography is used for clarity and readability, ensuring users of all ages and abilities can read and understand the content easily.
Button Design: The buttons are large and placed at the bottom of the screens, within easy reach for users, which follows ergonomic principles for mobile app design.
Visual Hierarchy: There's a clear visual hierarchy, with the most important elements (the logo, core values, and call-to-action buttons) being the most prominent.
Consistent Branding: The consistent use of the logo on each screen reinforces brand identity and provides a sense of continuity throughout the onboarding process.
Progressive Disclosure: By breaking the onboarding into steps and only showing essential information at each stage, the design prevents information overload and makes the onboarding process seem less daunting.
Overall, the app screens reflect a thoughtful approach to onboarding, aimed at welcoming users and equipping them with the necessary understanding of the app's services and values in a user-friendly and engaging manner.
Screen 1 – Welcome Screen:
UI Elements: A friendly avatar of a customer service agent with a laptop, combined with the tagline "Welcome to Your Shipping Assistant," sets a conversational and approachable tone. The text suggests the app's intent to simplify shipping.
UX Decision: The welcoming message paired with the question below ("Before we start, do you have a package ready for shipping, or are you just exploring?") helps to tailor the experience to the user's immediate needs. This pre-emptive approach ensures that users are not overwhelmed by functionality they may not require at the moment.
Screen 2 – Package Details Input Screen:
UI Elements: This screen provides a form for users to input the dimensions and weight of their package, select the type of goods, and specify compensation to the traveler.
UX Decision: The form fields are spacious and clearly labeled, reducing the likelihood of user error. The drop-down menu for "Type of Goods" implies a predefined list, which speeds up the data entry process. The decision to include "Compensation to Traveler" on this screen emphasizes the peer-to-peer nature of the service and the importance of negotiation in the shipping process.
Screen 3 – Shipping Route Input Screen:
UI Elements: This screen is dedicated to the entry of pick-up and drop-off addresses, signaling the importance of accurate location data in the shipping process.
UX Decision: Isolating the address input step minimizes distractions and errors, as users can concentrate on providing accurate shipping locations. The 'Next' button suggests a multi-step process, guiding users through each phase methodically.
Screen 4 – Review and Confirmation Screen:
UI Elements: The review screen allows users to confirm the details they have entered. It summarizes the package details and shipping locations with a clear 'Post My Delivery' call to action at the bottom.
UX Decision: This final review step acts as a checkpoint to ensure accuracy before submission, which is critical in logistics and shipping. The summary format mirrors the input fields from previous steps, making it easy for users to verify their information.
Design Decisions Across Screens:
Consistency: The consistent use of color scheme, typography, and button styles across all screens creates a cohesive user experience.
Minimalism: The design is minimalist, with a lot of white space, which helps users focus on the task at hand without being distracted by superfluous design elements.
Progress Indicators: The presence of a 'Next' button on the first two screens and a 'Post My Delivery' button on the last screen acts as a progress indicator, subtly informing users of their journey through the setup process.
Feedback Loop: The final review screen is a critical UX element that provides users with a feedback loop to confirm their entered data before final submission, reducing the potential for errors.
Overall, these screens reflect a user-centric design approach that emphasizes clarity, simplicity, and step-by-step guidance, which are key for an app dealing with logistics and peer-to-peer interactions.
Shipper – Log in / Sign up / Enter Details
The Welcoming Login and Registration Screen
Wireframe:
The initial wireframe provided a straightforward option to either login or register, focusing primarily on easing user navigation through the application.
Prototype:
In the transition to the prototype, I enriched the user's initial touchpoint. The design now actively identifies whether the user is new or returning, adding layers of welcoming gestures beyond mere navigation.
Key modified aspects:
User Identification: The prototype actively discerns if a user is new or returning, offering personalized greetings and guidance accordingly.
Welcome Experience: Beyond just functional guidance, the prototype aims to alleviate the "Where do I go?" confusion, making users feel recognized from their first click.
Summary:
The shift from wireframe to prototype prioritizes not just user navigation but also emotional connection. By actively identifying user types and augmenting the welcoming experience, I've created an onboarding process that's both intuitive and emotionally resonant.
Shipper – Post a Delivery
User Guidance through Delivery Posting
Wireframe:
The wireframe version provided a straightforward path for shippers, focusing on clear and efficient steps for posting a delivery. It included basic financial aspects and aimed primarily at functionality, such as simple cost estimations and utilitarian design for user empowerment.
Prototype:
In the prototype, I sought to evolve the wireframe's functionality into a more holistic user experience. I infused emotional resonance, financial nuance, and an enhanced sense of user empowerment. The design now aims not just to guide but to also make the user feel understood, supported, and part of a digital shipping community.
Key Modified Aspects:
Segmented Approach for Delivery Posting: The posting process is broken down into smaller, manageable steps, each with contextual tips to assist the user, thus acting as a "trusty guide" and building layers of trust.
Financial Transparency: Features like dynamic pricing feedback and trust signals such as badges and testimonials were introduced to provide immediate transparency and build trust.
Emotional Resonance: Personalized greetings and community testimonials were added to make users feel more than just transactionally involved—they should feel part of a digital shipping community.
Summary:
The transition from wireframe to prototype significantly elevates the user experience, aiming for more than just functional efficiency. I integrated features to deepen user engagement emotionally and financially, striving for a design where shippers feel not just efficient, but also empowered and emotionally connected.
Shipper's Main Feed – Discover Local Travelers
Transparency and User Empowerment
Wireframe:
The initial wireframe was engineered with the goal of transparent user interaction, enabling shippers to browse traveler profiles freely. The wireframe aimed to establish a baseline level of trust by offering key information that would aid the shipper in making a decision.
Prototype:
The design philosophy during the transition from wireframe to prototype emphasized a richer, more involved experience for the shipper. This transition wasn't just a facelift but a complete conceptual enhancement to achieve greater user engagement.
Key modified aspects:
Page-like Traveler Profiles:
The prototype elevated the static information on traveler profiles into dynamic "pages" enriched with intricate reviews, ratings, and narratives. This storytelling aspect was introduced to deepen the shipper's emotional connection and trust with potential travelers.
Intuitive Navigation:
The prototype restructured the navigation flow, shifting from mere functionality to a more intuitive, emotionally engaging user interface. This was designed to help the shipper effortlessly pinpoint their ideal match without having to sift through irrelevant data.
Emotionally Engaging Design:
An added layer of emotional resonance was weaved into the prototype. It aimed to transform the user experience into a fulfilling venture, where each choice made by the shipper felt empowering and confidence-boosting.
Summary:
The transition from wireframe to prototype significantly enhanced the Shipper's user experience, shifting the focus from mere functionality to emotional resonance, intuitive navigation, and richer content. This holistic approach facilitated not just a more effective and efficient use of the platform but also a more emotionally satisfying and trustful interaction between the shipper and the platform.
Shipper – Package Pick-Up
Seamless Package Transition
Wireframe:
The initial wireframe laid out a streamlined interface for confirming the package handover from the shipper to the traveler. It aimed to bridge the gap between the physical and digital realms of the transaction by offering essential functionalities.
Prototype:
The prototype builds on this initial idea but pivots towards a human-centered design. It evolves the experience to not just be about transactional efficiency but to also emphasize the human interactions involved during the package handover.
Key Modified Aspects:
Human-Centric Handover:
The prototype refines the handover process by providing clear and step-by-step instructions to both parties involved. It focuses on humanizing the exchange, aiming to make the experience more personable and intuitive for the shipper and the traveler alike.
Seamless Real-Time Tracking:
While the wireframe featured real-time tracking, the prototype integrates it more tightly into the user experience. Now, activating tracking is simplified through an in-app confirmation, which makes it easier for the user to engage with this feature.
Open Communication Channels:
The prototype enriches the trust and transparency elements by incorporating chat features and allowing for last-minute adjustments. This aims to cultivate a more open and trustful environment between the shipper and the traveler.
Summary:
The transition from wireframe to prototype introduces significant enhancements in design philosophy, focusing on human-centered interactions and seamless technology integration. It takes the basic functionalities presented in the wireframe—such as package handover and real-time tracking—and adds layers of intuitiveness, personability, and trust. This evolution aims to make the shipping experience not just efficient but also deeply satisfying and reliable for all parties involved.
Shipper – Track Delivery
Evolving Delivery Tracking
Wireframe:
The initial wireframe for the delivery tracking feature included a real-time map that aimed to provide shippers with necessary logistical information. It was a tool meant to inform the shipper where their package was at any given time. The design was functional but passive, relegating the shipper to the role of a mere spectator.
Prototype:
In the prototype stage, the delivery tracking feature was reimagined to provide a more holistic and engaging user experience. Two key aspects were modified:
Enhanced Real-Time Map: The basic map was transformed into a vibrant visual conduit for trust and transparency. It aimed to make shippers feel like they were part of the journey rather than just tracking a dot on the map. The map now serves as a focal point for connecting the shipper emotionally to the ongoing journey of their package.
Interactive Communication Channel: A direct line of communication with the traveler was integrated into the tracking feature. This allows the shipper to not only see but also interact with the process. It enables real-time updates and inquiries, making the shipper an active participant rather than a passive observer.
Summary:
The prototype aimed to address the shipper's emotional needs for control, transparency, and engagement. This shift was motivated by the understanding that shipping is not just a logistical task but also an emotional experience. By combining the visual element of tracking with an interactive channel for communication, the design integrates both functional and emotional components. The ultimate goal was to create a space where confidence and trust are built naturally throughout the shipping process.
Shipper – Delivery and Confirmation
Successful Delivery Notifications
Wireframe:
The wireframe had a basic framework for sending notifications at key milestones, such as the moment of successful delivery. While it included real-time updates to keep the shipper informed, the primary focus was on straightforward communication to establish a sense of security.
Prototype:
The prototype elevates the notification system by going beyond mere real-time updates. It's designed to provide an experience that not only keeps the shipper informed but also deeply involved and emotionally satisfied.
Key Modified Aspects:
Enhanced Real-Time Alerts:
The prototype delivers notifications that are not just timely but also meaningful, fostering a heightened sense of oversight and trust for the shipper. As soon as the delivery is completed, an alert is promptly sent out through the app, fulfilling and exceeding the user's expectations for transparency and timeliness.
Tangible Proof of Delivery:
In addition to digital updates, the prototype introduces tangible proof of delivery, such as a photograph or recipient's signature. This empathetic design choice aims to bridge the physical distance between the shipper and the delivery, providing added layers of trust and satisfaction.
Emotional Resonance:
The design is focused on empathetically resonating with the shipper's innate desires for safety, reliability, and satisfaction. This aims to make the interaction more than just a transaction, turning it into a meaningful and emotionally rich experience.
Summary:
The prototype version introduces a slew of carefully considered modifications aimed at enriching the shipper's user experience. It takes the wireframe's basic notification system and layers on elements that enhance real-time transparency, provide tangible proof of delivery, and resonate emotionally with the user. The goal is to build an environment where trust and a positive relationship between the shipper and traveler are not just possible but are at the core of the user experience.
Shipper – Rating and Review
Rating and Review System
Wireframe:
In the wireframe, a basic rating and review system was incorporated to collect feedback from shippers. While it offered a space for users to express their satisfaction or dissatisfaction, its primary function was to provide a quantitative measure of traveler performance.
Prototype:
The prototype transforms the rating and review system into a community-driven space, elevating it from being a mere feature to becoming the heart of the user experience.
Key Modified Aspects:
Dynamic Community Participation:
The prototype reimagines the rating and review system as an active, democratic arena. Here, each review not only impacts the reputation of individual travelers but also plays a pivotal role in shaping the community based on principles like trust, accountability, and collective growth.
Narrative of Collective Experience:
Going beyond functional design, the prototype's review process is conceptualized as a significant segment of the post-delivery stage. It's designed to capture the collective wisdom and experiences of the users, serving as a compass that guides the platform's journey.
Value-Driven Feedback:
Every piece of feedback received is treated as a valuable insight that steers the platform's direction. This helps to ensure that trust and reliability are not merely buzzwords but lived experiences, continuously enriched through active user participation.
Summary:
The prototype takes a holistic approach to enhancing the shipper's experience. While the wireframe laid the groundwork with a basic rating and review system, the prototype transforms this feature into a dynamic, community-driven space. It emphasizes the power of collective wisdom and shared responsibility, aiming to foster a self-regulating community that constantly strives for higher service standards. This is more than just a feedback mechanism; it's a platform where every user's voice contributes to shaping a delivery service that is deeply rooted in trust and reliability.
Traveler – Log in/Sign up
The Traveler Initiation Process
Wireframe:
In the initial wireframe stage, the focus was on creating a straightforward and intuitive starting point for users of the DropTrip app. Here, users face their first key decision: identifying as a "traveler" or a "shipper." This decision affects their entire journey within the app, steering them toward relevant features and away from unnecessary ones. A simple email and password-based login system was also sketched out to keep the process as hassle-free as possible while ensuring security.
Prototype:
Transitioning from the wireframe to the prototype, I zeroed in on two major elements: user customization and accessibility. I wanted to create not just a functional signup or login page but an initiation into a user-specific, feature-rich journey. I also prioritized making this process accessible to everyone, regardless of tech expertise, by retaining familiar login methods.
Key modified aspects:
User Interface: The interface was refined to highlight the user's role choice ("traveler" or "shipper") more prominently, ensuring that each user is guided toward a tailored set of features, thereby minimizing unnecessary distractions.
Cues and tooltips: I added cues and tooltips to the email and password fields to guide users through the login process, aiming to make it even more intuitive and secure, especially for those who may not be tech-savvy.
Summary:
The design choices in this phase aimed to elevate the initial user interaction from a mere logistical step to a welcoming and personalized introduction to the DropTrip platform. By focusing on user customization and accessibility, I've built a foundation of trust and ease that prepares users for a seamless and targeted experience from their very first click.
Traveler – Profile Setup
Crafting the Traveler Profile
Wireframe:
In the wireframing phase, the focus was on designing an in-depth profile section for the traveler. The goal was to include fields for home location, commonly traveled routes, and types of goods comfortable to transport. I saw this section as much more than a form—it was a way to create meaningful connections between travelers and shippers.
Prototype:
Moving from wireframe to prototype, the focus was on two primary elements: personalization and community building. This wasn't just about filling out a form; it was about setting the stage for a personalized, user-focused experience that also serves as a matchmaking service between travelers and shippers.
Key modified aspects:
Smart Matching: I introduced a smart matching algorithm that uses the data in your profile—like home location and frequent routes—to pair you with shippers who have similar needs, streamlining the process for both parties.
Goods Customization: I added a section asking for your comfort level with different types of goods for transportation. This way, I can help avoid any future disputes and better align jobs with individual preferences, fostering a sense of trust from the get-go.
Summary:
The Traveler Profile section isn't just a list of preferences and logistics—it's a commitment to building a space where each traveler feels deeply understood and valued. By focusing on personalization and community-building, the profile sets the stage for meaningful connections within the app, making for a smoother, more fulfilling experience for everyone involved.
Traveler – Available Deliveries
Crafting the Traveler's Job Listings Page
Wireframe:
The initial wireframe was focused on creating a straightforward job listing page, with basic filters like location, package size, and potential earnings to help travelers find suitable tasks.
Prototype:
Transitioning from wireframe to prototype, my main design goals were empowering the user and fostering engagement. I introduced several key enhancements to make the job listings page an intuitive, dynamic tool that adapts to your specific needs.
Key modified aspects:
Intelligent Filtering: I upgraded the filtering system, enabling travelers to refine their searches based on a range of criteria—location, package size, payout, and more. This ensures a more personalized job-hunting experience.
Recommendation Engine: I added a feature that suggests tasks based on your profile and past interactions with the platform, making each return visit feel increasingly tailored to you.
Summary:
The job listings page aims to be a central hub in the traveler's journey through Droptrip's platform. It's designed to empower you by giving you control over the types of tasks you see, and to engage you by offering increasingly personalized recommendations. It's more than a static list of jobs—it's a dynamic space that evolves with you, aimed at providing a rewarding, ongoing experience.
Traveler – Delivery Details
Designing the Task Overview Interface for Travelers
Wireframe:
Initially, the wireframe centered around presenting essential task information in a list format. It aimed to give travelers the critical data they'd need to decide whether or not to take on a delivery job.
Prototype:
As I moved to the prototype stage, I put a strong emphasis on information transparency, user control, and efficiency. Several enhancements were made to provide a more complete picture of each task while making the information accessible with minimal effort.
Key Aspects Modified:
Detailed Breakdowns: Now, travelers can see a comprehensive snapshot of each task, which includes pickup and drop-off locations, payout estimates, and package details like size and contents. This aims to set clear expectations and eliminate any potential surprises.
One-Click Access: I designed the interface in a way that all the vital information is just a click away. It's a space where you can delve into each task's details without having to navigate through multiple screens or pop-ups.
Summary:
The task overview interface is not just a feature; it's a vital part of the user experience that respects your time and builds trust through transparency. With detailed breakdowns and one-click access to all the necessary information, I've aimed to make your journey as a traveler on Droptrip's platform both satisfying and efficient.
Traveler – Accept Delivery
The "Accept Job" Experience for Travelers
Wireframe:
In the wireframe phase, I initially envisioned a straightforward "Accept Job" button. I wanted this to be a pivotal moment for travelers, serving as a symbolic handshake agreement between them and the shipper.
Prototype:
As the design evolved into the prototype, the "Accept Job" button became more than just a functional element; it transformed into a central component of user trust and empowerment.
Key Aspects Modified:
Enhancing the Call-to-Action:
I made the "Accept Job" button bold and visually appealing to make it stand out, ensuring that it serves as an intuitive call to action that naturally guides the traveler to commit.
Underlying Trust Mechanics:
I incorporated a tooltip or a quick info pop-up that appears when hovering over the "Accept Job" button. This provides a brief summary of what accepting the job entails, establishing transparency, and setting clear expectations.
Fluid Transition to Next Steps:
I added a smooth animation that transitions the user to the next stage after accepting a job, which adds a layer of sophistication and delight to the user experience.
Summary:
The design evolution of the "Accept Job" button aims to empower the traveler, emphasizing the importance of this decision in their journey. The enhancements in the prototype stage serve to facilitate trust, transparency, and a seamless transition to the upcoming phases of the delivery process. This isn't merely a point of commitment; it's a designed experience that marries clarity with responsibility, easing the traveler into a productive and rewarding partnership with the shipper.
Traveler – Communicate with Shipper
Secure In-App Messaging for Travelers
Wireframe:
Initially, the wireframe included a basic chat feature, with the primary goal being secure, in-app communication between the traveler and shipper.
Prototype:
When the concept moved into the prototype stage, the in-app messaging system became an enriched environment where security and transparency took center stage.
Key Aspects Modified:
Heightened Security:
In the prototype, added security measures were put in place to ensure that personal contact information is not exposed, allowing users to communicate without privacy concerns.
Conversation Logs:
The system now archives each conversation, serving as a transparent record of all agreements and details discussed. This feature acts like a digital ledger, available for reference whenever needed.
Ease of Use:
I refined the messaging interface to be more intuitive, enabling smoother communication without the need to juggle between different apps.
Summary:
Droptrip's in-app messaging feature aims to be more than just a chat room; it's a secure meeting space that encourages straightforward and safe communication. By adding layers of security and transparency, I've created a feature that serves as both a trust builder and a convenient tool for communication. In a nutshell, this isn't merely a chat function; it's a thoughtfully designed area that prioritizes your peace of mind while promoting clear and accountable interactions.
Traveler – Pick Up Package
Seamless Scheduling and Pickup Confirmation for Travelers
Wireframe:
The wireframe originally included a basic scheduling system where the traveler and shipper could mutually decide on a pickup time, without much emphasis on creating a documented trace of the event.
Prototype:
The prototype phase elevated the design to become more than just a scheduling tool. It evolved into a feature set that aims to inspire punctuality, trust, and responsibility, while also providing tangible evidence of each action.
Key Aspects Modified:
Flexible Scheduling:
In the prototype, I focused on making scheduling not just a mechanical process but a cooperative one. The system allows both parties to easily agree on a mutually beneficial pickup time, akin to setting up a friendly, punctual meetup.
Pickup Confirmation:
Another key feature that was introduced is the pickup confirmation. With a simple tap, the traveler confirms the package has been picked up, creating a transparent and traceable record that sets the stage for the shipping journey.
Trust and Transparency:
This digital handshake serves to unite the digital and physical aspects of the service, laying a solid foundation of trust and transparency for the entire shipping process.
Summary:
What I've created isn't just a feature; it's a compact set of tools that combines the art of scheduling with the science of trust-building. From a straightforward agreement on the pickup time to a reassuring tap that confirms package possession, every design choice is aimed at facilitating a smooth and dependable shipping journey. In essence, I'm not just setting the stage for your package's adventure; I'm making sure it's a meticulously choreographed performance from curtain rise to curtain fall.
Traveler – Navigate to Drop-off Location
Personalized Navigation and Handy Tools for Travelers
Wireframe:
The wireframe for this segment initially involved a standard in-app navigation feature, with some rudimentary tools aimed to assist travelers during the delivery process.
Prototype:
In the prototype phase, I shifted gears to focus on how to make the journey for the traveler as customizable and effortless as possible. I did this by integrating the ability to use one's preferred navigation app and by developing a set of functional, user-friendly tools.
Key Aspects Modified:
App Ecosystem Integration:
One significant addition is the freedom to use your favorite navigation app for the drop-off process. Whether you're accustomed to the platform's built-in navigation or have a preferred third-party app, the system now effortlessly integrates into your existing app ecosystem, providing a fluid and familiar experience.
All-in-One Traveler Toolkit:
I also added a comprehensive toolkit designed to be your digital Swiss army knife for deliveries. This feature aims to cover all the bases, ensuring that travelers have all necessary tools at their fingertips, thus facilitating a smooth handover.
Summary:
What I've fashioned here isn't simply a mode of navigation but a well-rounded traveler's toolkit designed for maximum ease and flexibility. The prototype aims to offer not just utility, but a sense of comfort and familiarity that makes the entire process feel like second nature. In doing so, I've crafted an experience that empowers users to navigate their own way—literally and figuratively—on a voyage designed to be as satisfying as it is functional.
Traveler – Delivery and Confirmation
Trust-Building and Peace of Mind for Delivery Completion
Wireframe:
Initially, the wireframe included a simple 'Delivery Completed' button, but this felt a little lacking in the trust and confirmation department.
Prototype:
During the prototype phase, I elevated the experience by incorporating features designed to fortify trust and ensure both parties are on the same page when a delivery is completed.
Key Aspects Modified:
Transparent Confirmation:
One major enhancement involves the traveler capturing either a photo of the package safely placed at its destination or collecting a signature from the satisfied recipient. This acts as a digital nod of agreement between both parties, adding a layer of trust that goes beyond merely marking a task as 'completed.'
Peace-of-Mind Toolkit:
Additionally, these verification elements double as a 'peace-of-mind toolkit,' offering tangible evidence that the job was carried out successfully. This is especially useful for anyone who might feel anxious or doubtful after the delivery has been made.
Summary:
What I have here transcends a simple delivery completion feature; it's an exercise in building trust and setting minds at ease. With options for photo verification and signature collection, the platform makes it abundantly clear that both parties can rely on each other. In essence, it's not just about fulfilling a task; it's about delivering on a promise, backed up by a transparent and reassuring digital trail.
Traveler – Rating and Review
Reflective Journey: The Rating and Review Experience
Wireframe:
In the beginning, the wireframe featured a rudimentary prompt encouraging users to leave a rating after task completion. This was the genesis of a space for reflective moments and the beginnings of a community atmosphere.
Prototype:
During the prototyping phase, the rating and review system evolved from a straightforward mechanism for gathering metrics to a robust platform for community engagement.
Key Aspects Modified:
Rating and Reflection:
Post-task completion, travelers and shippers alike are prompted not only to leave a numerical rating but also to write a review. This additional layer facilitates deep reflection and constructive dialogue, moving beyond merely scoring a transaction. Imagine it as a communal ledger where each entry is a vote for quality and trustworthiness.
Democratic Feedback Loop:
Every review serves as a small but significant nudge, urging the community to maintain high standards. This is democratic governance in a microcosm: credibility is not only claimed but also rigorously validated, steering the platform toward ever-improving service quality.
Summary:
This isn't just a feature; it's a vital organ in the body of the platform. The rating and review system transforms every transaction into an opportunity for improvement and a stepping stone for newcomers. It's a commitment to perpetually embedding trust and teamwork into the community fabric, ensuring that each journey's end is but a prelude to others yet to come.
Traveler – Receive Payment
Final Milestone: Secure and Satisfying Payment Experience
Wireframe:
The initial wireframe simply focused on indicating a successful payment transaction. It had an in-app notification alerting the traveler that they had been paid, but it was more a functional notice than anything else.
Prototype:
This is where the payment experience goes from mere functionality to a rewarding journey. The prototype enriches the wireframe's basic structure to provide a satisfying end to the traveler's hard work, adding a range of options for managing their hard-earned money.
Key modified aspects:
Rewarding Milestone:
At this stage, the traveler sees their accumulated earnings in a specialized in-app wallet. This is a virtual standing ovation, a salute to the hard work put in. With choices to either cash out instantly or let earnings accumulate for future gigs, the traveler is given full control over their rewards.
Transparent and Secure:
In the prototype phase, the payment process is intuitive, straightforward, and notably secure. Anticipating anxieties about online financial transactions, robust security measures are baked into the system, offering peace of mind alongside convenience.
Summary:
This final payment feature moves beyond a transactional endpoint; it acts as a rewarding conclusion to a well-executed gig. It provides affirmation for the effort and collaboration invested in each delivery, offering the traveler freedom to manage their earnings as they see fit. In doing so, it turns the payment process into a reliable and confident starting point for future engagements on the platform.
Project Takeaways
My research paints a picture of frequent travelers who are no strangers to technology and are keen on making their journeys more profitable. It's clear that DropTrip is catering to the tech-savvy road warriors who see value in weaving digital conveniences into their travel narratives.
Here's a breakdown of what I learned:
Tech-Savvy Travelers: Many of my respondents are already accustomed to integrating technology into their travel routines, paving the way for an app that is both advanced and user-friendly.
Eager to Earn: There's a noticeable enthusiasm for turning travel time into earning time, pointing to a ripe market for an app that seamlessly facilitates package deliveries during trips.
Safety First: Concerns around safety, scheduling, and privacy are top of mind, spotlighting the necessity for features that foster trust and security.
Feature Preferences: Users have highlighted the desire for functionalities like live tracking and a streamlined communication channel, steering the direction of my feature development.
In-depth Interviews: My interviews underscored the pivotal role of transparency, particularly in pricing and a reliable rating system, establishing the pillars for my design strategy.
Real World Insights: The feedback from field studies brings attention to the need for flexibility and clear job details, guiding me to create a practical and intuitive user interface.
As I wrap up this chapter of DropTrip's story, I've turned the nuts and bolts of design into a smooth and welcoming ride for DropTrip users. Each design choice, from the initial wireframe sketches to the polished prototype, was like placing stepping stones that lead to an effortless and engaging shipping experience. I've crafted a service that's not just about sending packages from A to B, but about connecting people and making every interaction feel personal and secure. With DropTrip, I've gone beyond the basics, weaving trust and ease into every feature, so that users can relax and enjoy the journey as much as the destination. As this case study closes, I'm excited to have built a platform that doesn't just move items but moves with the heartbeat of a community, where every trip is as meaningful as the cargo it carries.